Proposal on Japan's Efforts as a Maritime Power

Overview of Blue Economy Suruga Bay International Roundtable
On Saturday, May 13th, the "Blue Economy Suruga Bay International Roundtable" was held at Shimizu Terrsa (223 Shimazaki-cho, Shimizu-ku, Shizuoka City), organized by the Marine Open Innovation Institute (MaOI) funded entirely by Shizuoka Prefecture.
At this roundtable, experts from Japan and abroad gathered to discuss sustainable marine utilization and the actions we should take to create a future where the ocean and people coexist. Proposals for the direction Japan should pursue in realizing these goals were compiled.
The MaOI, as the organizer, is engaged in various initiatives that promote diverse industries related to the ocean and contribute to the preservation of marine environments, utilizing the rich seas of Shizuoka, including Suruga Bay, as their field of operation. As part of these efforts, they provided an opportunity for stakeholders involved in marine affairs to gather and share information about the current situation and future prospects of the ocean.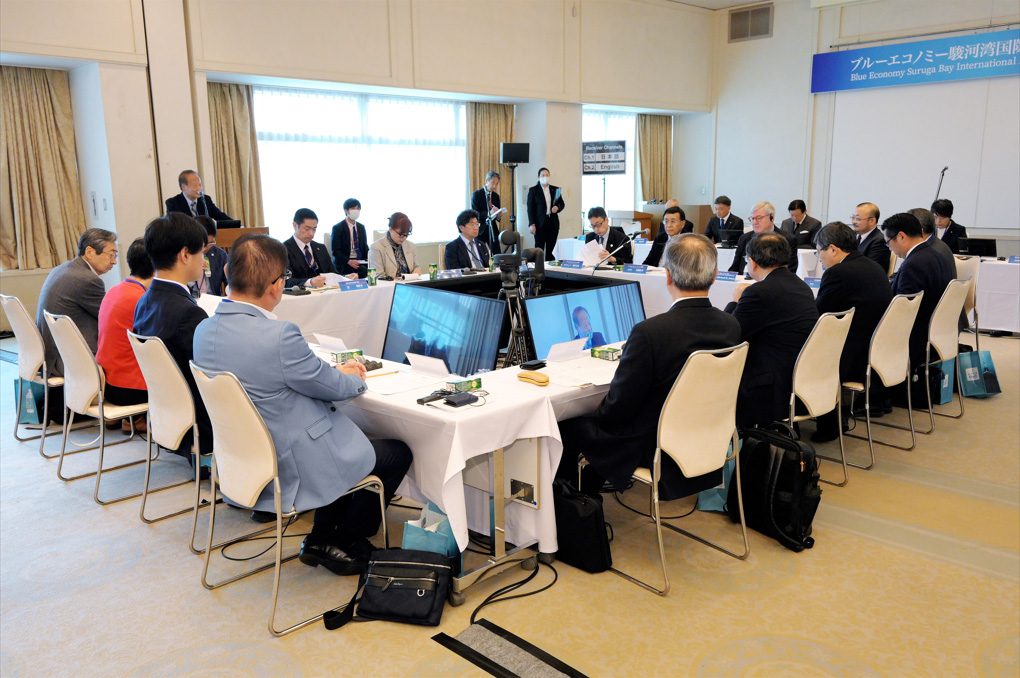 The conference was chaired by Takashi Gojobori,Director-in-General of MaOI , and keynote speeches on the current state of the ocean and the activities of various organizations were delivered by Atsushi Sunami, President of the Sasakawa Peace Foundation, Hiroshi Yamato, President of the Japan Agency for Marine-Earth Science and Technology, and Michael Jones, Founder of the American marine industry cluster TMA BlueTech (San Diego).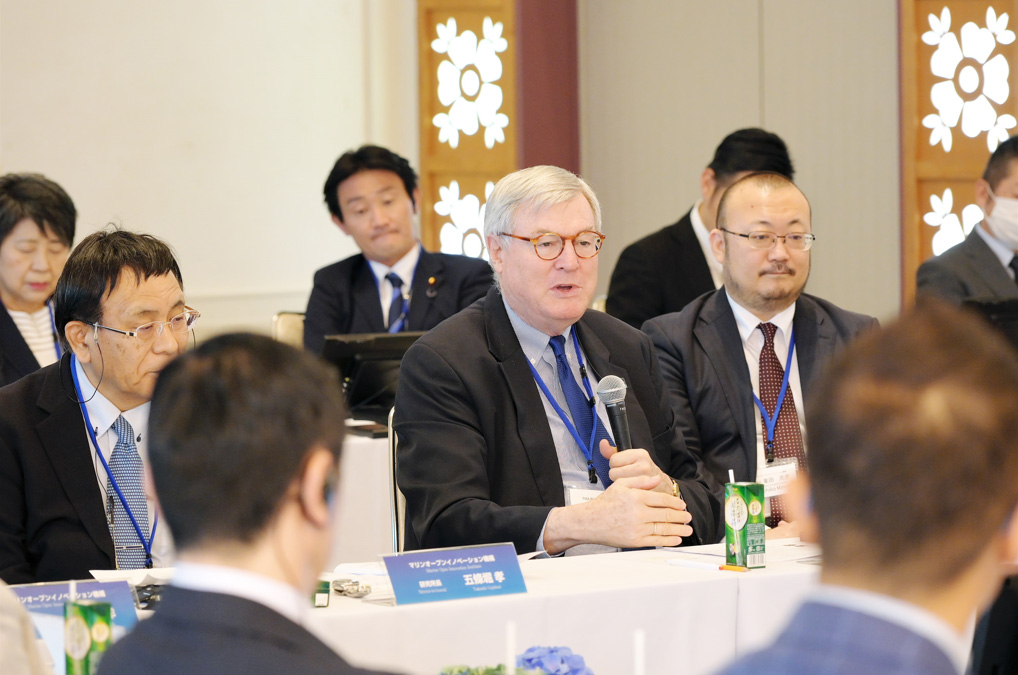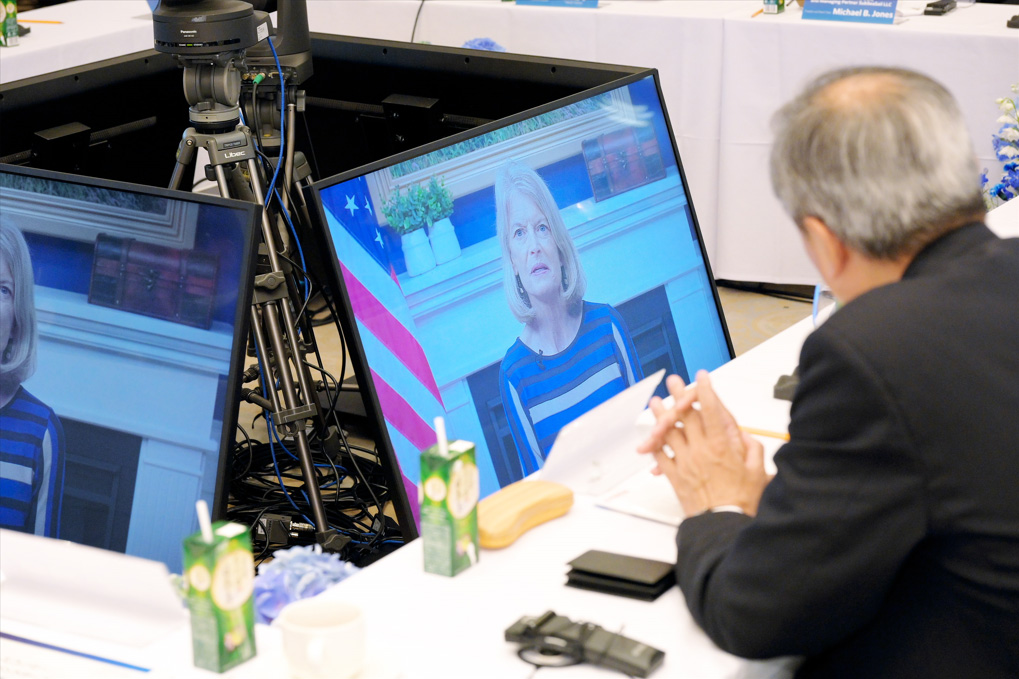 Furthermore, discussions were held regarding the roles of governments and industries in promoting the Blue Economy (sustainable ocean-related industries), and presentations were given on the roles of the country and national research institutions. The initiatives of large companies, venture companies, and nonprofit organizations, as well as civic groups, were introduced.
In addition, the conference featured a variety of content, including video messages from congratulatory U.S. senators and experts, examples of marine conservation activities by high school students who will lead the future, and an introduction to the potential of Suruga Bay.
At the end of the conference, Proposals were compiled, calling for Japan to demonstrate leadership by disseminating a maritime version of the Digital Garden Cities and Green Transformation National Concept, establishing an organization such as the "Conference for the Future of the Ocean" as a platform for the ocean, and promoting the Blue Economy Expo by highlighting Suruga Bay as an advanced case.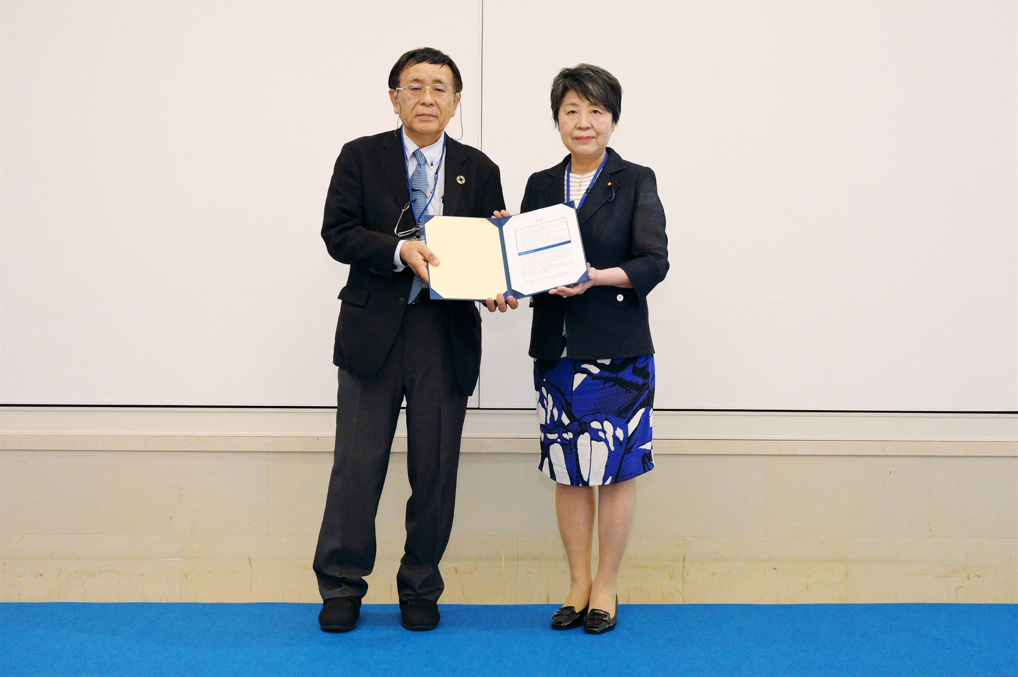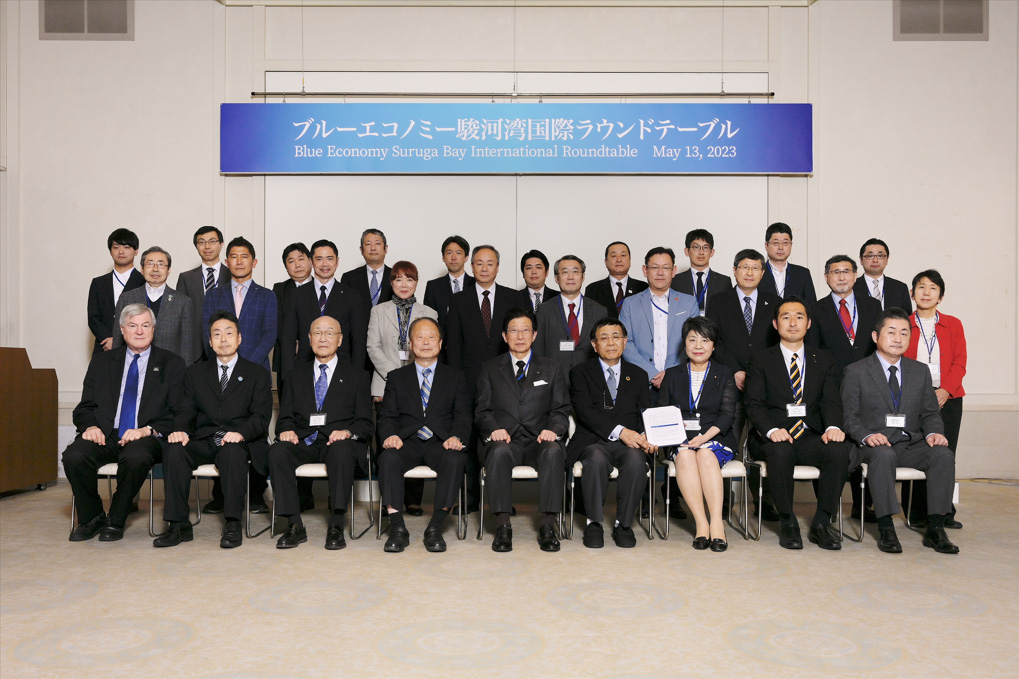 These proposals were handed over to Ms. Yoko Kamikawa, Chairperson of the Suruga Bay Smart Ocean Parliamentary League and a member of the House of Representatives, who expressed her intention to convey them within the government and take action. The MaOI will collaborate with the participating organizations and work towards realizing these proposals.